Aug 13th, 2010 by Lisa
---
The Art of Racing in the Rain by Garth Stein
---
The Art of Racing in the Rain is about a philosophical, television-watching dog named Enzo, who dreams of the day he becomes a man.   He gives us his wise (and comedic) observations of the world as he helps his owner, a race car driver who faces a series of heart-wrenching experiences, along the right path.   Whether you have a dog or not, this book will make you laugh and touch your heart.
From Garth Stein.com
Enzo knows he is different from other dogs: a philosopher with a nearly human soul (and an obsession with opposable thumbs), he has educated himself by watching television extensively, and by listening very closely to the words of his master, Denny Swift, an up-and-coming race car driver. Through Denny, Enzo has gained tremendous insight into the human condition, and he sees that life, like racing, isn't simply about going fast. Using the techniques needed on the race track, one can successfully navigate all of life's ordeals.
On the eve of his death, Enzo takes stock of his life, recalling all that he and his family have been through: the sacrifices Denny has made to succeed professionally; the unexpected loss of Eve, Denny's wife; the three-year battle over their daughter, Zoë, whose maternal grandparents pulled every string to gain custody. In the end, despite what he sees as his own limitations, Enzo comes through heroically to preserve the Swift family, holding in his heart the dream that Denny will become a racing champion with Zoë at his side.
A heart-wrenching but deeply funny and ultimately uplifting story of family, love, loyalty, and hope, The Art of Racing in the Rain is a beautifully crafted and captivating look at the wonders and absurdities of human life…as only a dog could tell it.
---
Book Club Party Ideas for The Art of Racing in the Rain
The outfits worn by some of the book club members involved similar themes- dogs, race car driving and zebras.  There are also full-fledged racing
and dog costumes
you could wear.
Isn't Jeno's dog paw necklace awesome?   She bought hers at a fundraiser, but click on the picture for a similar one.
Decorations
We mainly decorated in a race car theme using kids' birthday party supplies
.  We also placed ominous zebras
around the room.  Other great decorating ideas could include these race car candles (click on the picture).
Music
Most of the music on this Zebra CD is fast paced and made me think of race cars going around a track.   There are free samples of the music when you click on the link.  And…that cover…it is how I imagine how Enzo saw the zebra.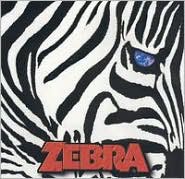 ---
Book Club Menu for The Art of Racing in the Rain
For drinks we served Italian wines and decorated the drink table with cars and zebras.
To celebrate the birthplace of Ferrari, as well as where "Enzo" and Denny meet again, we served Italian food.  Out of respect for Enzo and the rest of the animal species, everything was vegetarian.  Several of the recipes below were inspired by recipes from Vegetarian Times magazine.
We made a batch of Fresh Pesto and incorporated this ingredient into many of the recipes.
The menu consisted of:
Artichoke and Pesto Impanata with Apple Garlic Aioli
Zucchini Pesto Skillet Pizza made with Homemade Pizza Dough
Chewy Oatmeal Raisin Cookies.  Denny made these cookies twice for Zoe in the book.
I wish I would have found this zebra platter or these dog plates in time for our book club party!
---
Book Club Resources
Ratings at the time this post was published
Reviews
"The Art of Racing in The Rain has everything: love, tragedy, redemption, danger, and–most especially–the canine narrator Enzo. This old soul of a dog has much to teach us about being human." – Sara Gruen, Author of Water for Elephants
"The perfect book for anyone who knows that some of our best friends walk beside us on four legs; that compassion isn't only for humans; and that the relationship between two souls…meant for each other never really comes to an end." – Jodi Picoult
Purchase the Book
Purchase from an Independent Bookseller
Book Club Discussion Questions for The Art of Racing in the Rain
From GarthStein.com
Some early readers of the novel have observed that viewing the world through a dog's eyes makes for a greater appreciation of being human. Why do you think this is?
Enzo's observations throughout the novel provide insight into his world view. For example:

"The visible becomes inevitable."
"Understanding the truth is simple. Allowing oneself to experience it, is often terrifically difficult."
"No race has ever been won in the first corner; many races have been lost there."

How does his philosophy apply to real life?

In the book's darkest moments, one of Zoe's stuffed animals — the zebra — comes to life and threatens him. What does the zebra symbolize?
Can you imagine the novel being told from Denny's point of view? How would it make the story different?
In the first chapter, Enzo says: "It's what's inside that's important. The soul. And my soul is very human." How does Enzo's situation–a human soul trapped in a dog's body–influence his opinions about what he sees around him? How do you feel about the ideas of reincarnation and karma as Enzo defines them
Do you find yourself looking at your own dog differently after reading this novel?
In the book, we get glimpses into the mindset and mentality of a race car driver. What parallels can you think of between the art of racing and the art of living?
The character of Ayrton Senna, as he is presented in the book, is heroic, almost a mythic figure. Why do you think this character resonates so strongly for Denny?
About the Author
Additional Resources
| | |
| --- | --- |
| | Here is more information about the 1993 European Grand Prix and Ayrton Senna.  I do not follow racing so the name Ayrton Senna was new to me, but his grave attracts more visitors than the graves of JFK, Marilyn Monroe and Elvis Presley combined.  He was also somewhat philosophical himself.  Click here for a list of his quotes.   I wish I could have been there when he said "The danger sensation is exciting. The challenge is to find new dangers." |
Enzo watches a lot of television and he goes through a list of his favorite actors and movies:
1.  Steve McQueen because of  Le Mans and The Bullet, which according to Enzo are the two greatest car movies ever made.  Also because of Pappillon because Enzo knows what it is like to be locked in a prison cell waiting for a metal bowl of under nourishing slop.
2.  Al Pacino:  Enzo thinks Bobby Deerfield is an under appreciated film.
3.   Paul Newman for his excellent car handling skills in Winning.   Enzo also notes that he like Paul Newman because he purchases his palm fruit oil from renewable sources in Colombia thus saving the rain forests.
4.  George Clooney because he is clever at helping cure children of diseases in reruns of ER and because he looks like Enzo around the eyes.
5.  Dustin Hoffman because he did great things for the Alpha Romeo trademark in The Graduate.
6.  Peter Falk because of his role as Colombo, the greatest of all police dramas.
| | |
| --- | --- |
| Books about Ferraris | More about Ferrari and Maranello |
Copyright © 2013 ButteryBooks.com All Rights Reserved.
Book Club Party Ideas This post is filed under : 2000-2009, general fiction, top pick
Buttery Books earns a small commission when you click and buy the products in this post.
Thank you for feeding our book addiction.