by Lisa
---
That Old Cape Magic by Richard Russo
---
That Old Cape Magic is a story about a man's journey to lay his father, and then his mother, to rest while reflecting on his upbringing.  His fondest memories include that one month of happiness his family would have when they crossed the Sagamore Bridge into Cape Cod.  To commemorate the event, they would sing That Old Black Magic, substituting Cape for Black.  Joy, Griffin's separated wife, sums up the story well when she says "out of sight isn't out of mind.  You think you don't let your mother into your life-into our lives-but you blame her when a bird craps on you."
Summary from the Publisher (Knopf)
Griffin has been tooling around for nearly a year with his father's ashes in the trunk, but his mother is very much alive and not shy about calling on his cell phone. She does so as he drives down to Cape Cod, where he and his wife, Joy, will celebrate the marriage of their daughter Laura's best friend. For Griffin this is akin to driving into the past, since he took his childhood summer vacations here, his parents' respite from the hated Midwest.  Continue reading ...
And the Cape is where he and Joy honeymooned, in the course of which they drafted the Great Truro Accord, a plan for their lives together that's now thirty years old and has largely come true. He'd left screenwriting and Los Angeles behind for the sort of New England college his snobby academic parents had always aspired to in vain; they'd moved into an old house full of character; and they'd started a family. Check, check and check.
But be careful what you pray for, especially if you manage to achieve it. By the end of this perfectly lovely weekend, the past has so thoroughly swamped the present that the future suddenly hangs in the balance. And when, a year later, a far more important wedding takes place, their beloved Laura's, on the coast of Maine, Griffin's chauffeuring two urns of ashes as he contends once more with Joy and her large, unruly family, and both he and she have brought dates along. How in the world could this have happened?
---
Book Club Party Ideas for That Old Cape Magic
Music
A sing-along to That Old Black Magic, substituting the word Cape for Black, at the beginning of your book club party will help kick off the good times that lie ahead.  There have been many, many renditions of this song.  From Frank Sinatra to one featuring Robbie Williams.
One scene that I thought was so funny was when the guests at Kelsey's wedding were "pumping the air in unison with defiant fists" when the DJ played Livin on a Prayer. How many times have you seen this?
Decorations
| | |
| --- | --- |
| | When I think of Cape Cod I think of cranberries.  This flower arrangement would look beautiful with any cranberry themed menu. |
Here is a beautiful Cape Cod poster print that would make a perfect decoration for your That Old Cape Magic book club party.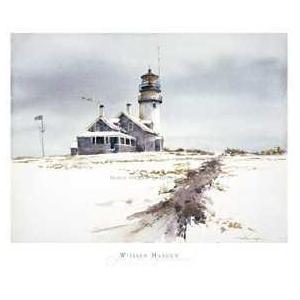 His mother's favorite color was green and his father's was blue, so the decorations followed this color scheme.    I bought the serving dishes in the picture below at Dollar Tree.  Unfortunately,  I did not see them in their online store.  You could use these blue melamine plates or blue coral dishes.  For a green color scheme, you could use green plastic plates, or for a more elegant table setting, these light sea green dishes would look beautiful with any sea decor.
---
Book Club Menu for That Old Cape Magic
His father's favorite food was king crab legs so I used that as a foundation for my menu:
For drinks we had a Cape Cod Martini, served in an extra large glass.
Other drinks that were referenced in the book include a cosmopolitan (Marguerite), Maker's (Harold), single-malt scotch (Sonny Kim), gin (His mom loved the sound of ice cubes in glasses, jazz and gin-induced laughter) and champagne which was served at the weddings.
For dessert we had Cranberry Orange Custard with White Chocolate.  We had a friend with us on the beach.  We started taking pictures from far away, but he let us get progressively closer.
Other menu possibilities include the following:
The Browning family introduced Griffin to fatty spiced ham, hard salami, marinated mushrooms, macaroni salad and they would have hot dogs, hamburgers and chicken on the grill.
Griffin's mom's favorite food was double cut broiled lamb chops.
Griffin's father liked to go out for pastries in the morning.
I like to make extra batches of food to snack on throughout the week.  The next day I used the orange custard and whipped cream to make a mid-morning snack.
---
Book Club Resources for That Old Cape Magic
Ratings at the time this post was published
Goodreads: 3.25 stars (4495 reviews)
Amazon:  3.5 stars (152 reviews)
Barnes & Noble:   3 stars (141 reviews)
My Rating: 3.5 stars
Purchase That Old Cape Magic
Purchase That Old Cape Magic from Amazon
That Old Cape Magic ebook
Book Club Discussion Questions for That Old Cape Magic from Randomhouse.com Reader's Guide
1. What does Jack Griffin want?
2. In reference to his parents' ongoing but fruitless search for a Cape Cod beach house, Griffin muses, "Perhaps…just looking was sufficient in and of itself" (page 9). Is looking enough? Which characters prove or disprove this point of view?
3. One page 16, Griffin points out to his mother that she and his father used to sing "That Old Cape Magic" on the Sagamore Bridge, "as if happiness were a place." Is it possible for happiness to be a place? Can a place save a relationship?
4. Griffin poses a question to himself: "Why was he more resentful of Harve and Jill, who really wanted to understand how he made his living, than his own parents, who had never, to his knowledge, seen a single film he had anything to do with" (page 49)? Griffin doesn't admit to an answer, but what do you think the answer is?
5. In "The Summer of the Brownings," young Griffin refuses to spend his last night on the Cape with Peter, even though the decision only serves to hurt everyone. Can you point to other incidents in which Griffin exercises his perverse desire to hurt himself and others?
6. Why is Griffin so apprehensive of commitment? What is he afraid of losing?
7. Griffin notes that "his wife's natural inclination was toward contentment" (page 105). What is Griffin's natural inclination?
8. Is Griffin afraid of being happy? Is being the happy the same as "settling"?
9. How has Griffin's cynicism caused him to misinterpret the intentions of those around him?
10. Why does it take so long for Griffin to dispose of his parents' remains?
11. Why does Griffin feel the need to carry on internal conversations with his mother?
12. How does Griffin's relationship with his parents lead to the dissolution of his marriage to Joy?
13. Why does Griffin insist on staying in L.A., away from Joy?
14. Griffin uneasily considers the parallels between Joy's attachment to himself and Tommy and Laura's attachment to Andy and Sunny. How do these similar triangles play out?
15. This book dances around the concept of responsibility: filial responsibility, marital responsibility, and personal responsibility, to name a few. What do Russo's characters feel about responsibility?
About the Author
There is a web cam where you can enjoy the views of the Sagamore Bridge that you cross to go to Cape Cod.
Copyright © 2015 ButteryBooks.com All Rights Reserved.
Looking for Related Information on this Buttery Books Post?
Try Google Search

Custom Search




Book Club Party Ideas This post is filed under : 2010-2013, general fiction